'One day, I'll be a millionaire': Lucky Woman reads "The Secret" Then Wins $11.6 Million at Zodiac Casino
Reported by CasinoRewards.Reviews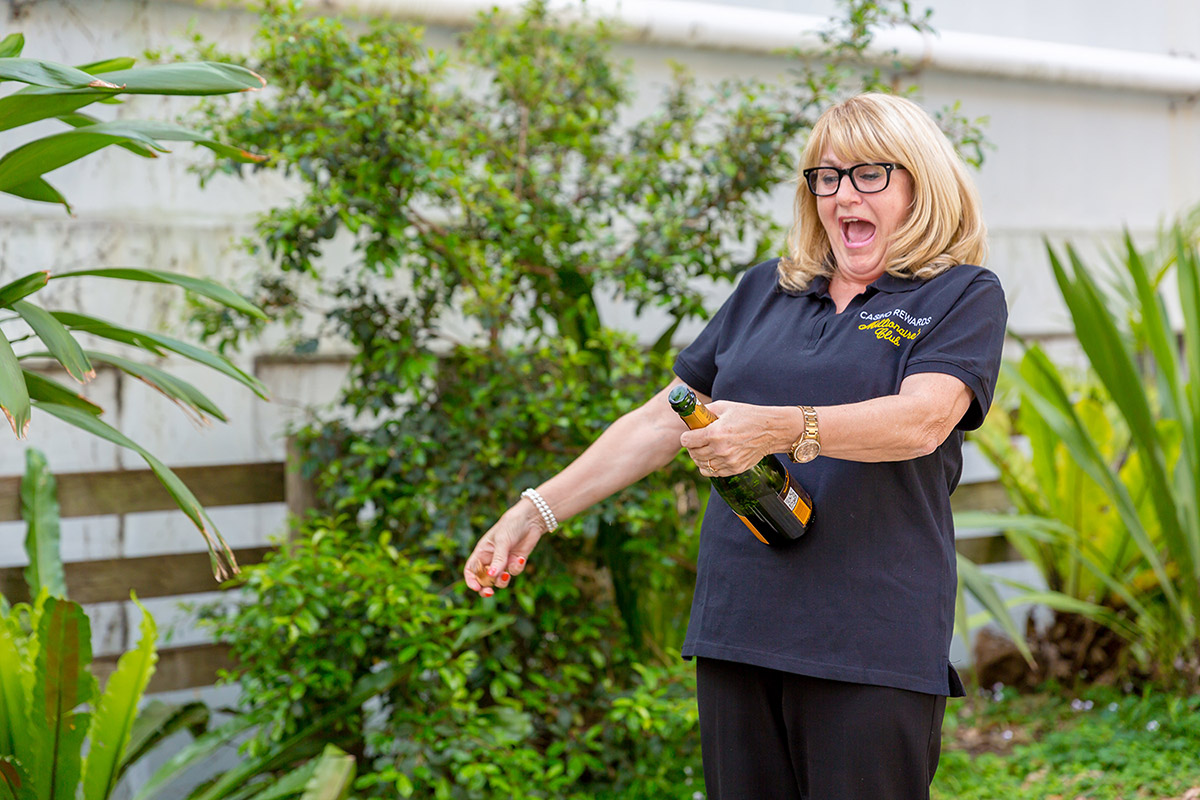 Inspired by the book "The Secret", D.P. wrote herself a cheque for $1 million which later turned into an $11,610,536.59 jackpot win at Zodiac Casino.
D.P. is a very happy woman and rightly so: who would not be happy after winning over 11 Million dollars? This lucky woman attributes her win to the book "The Secret" that changed her life forever and inspired her to play at Zodiac Casino. In the span of a single day, she became a multi-millionaire and a world record holder!
Always dreaming of becoming a millionaire, it wasn't until D.P. read the book The Secret by Rhonda Byrne that she found a way to make her dream come true. In the book it states that if you truly believe in something, the universe will make it happen. So I wrote myself a cheque for the amount of one million dollars and I stuck it up on the wall in my room.
Every night before bed, D.P. would look up at the cheque and say to herself, One day, I will be a millionaire. Little did she know, a jackpot was coming her way that would change her life and break the world record!
On what seemed like an ordinary evening, not long after writing herself the cheque, D.P. decided to play at her favourite online casino to kill some time while her husband made dinner. She reached for her iPad, opened ZodiacCasino.com, and started playing on the Mega Moolah Progressive Slot. Mega Moolah is very famous amongst players for its huge multi-million jackpots, so she thought why not give it a shot
At that point, my husband yelled out to me 'Dinner's ready, are you coming to eat?' she recalled. Before leaving, she decided to spin the wheel one last time and BAM: JACKPOT! $11,610,536.59! I started screaming, crying and running all around the house! It's incredible! Not possible! Could I be a multi-millionaire?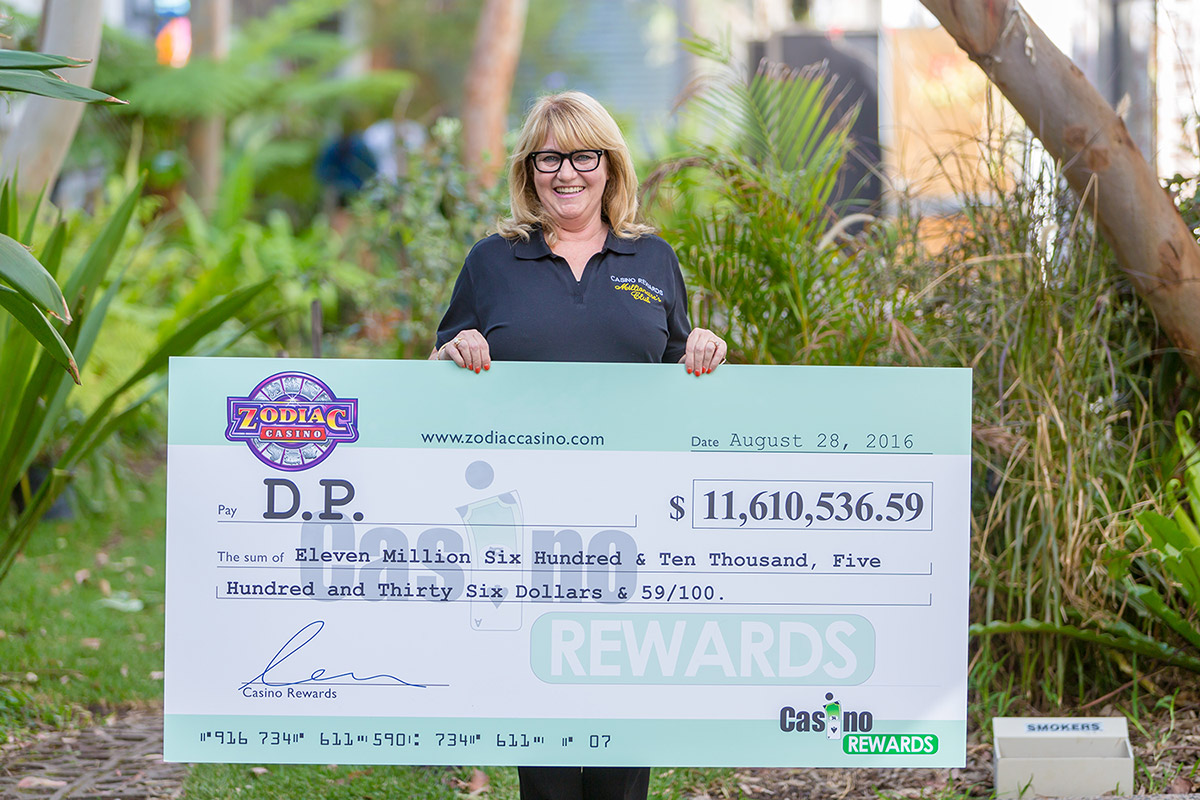 She wasn't alone in her disbelief; her husband needed some convincing, I said to him all our troubles are gone now, we are multi-millionaires! He didn't believe it because in his mind it was impossible to win at an online casino.
They called Zodiac Casino to confirm, The customer agent told me, yes it's true. It's time to pop the champagne! With her winnings, D.P. and her husband have finally retired. They want to spoil the kids and grandkids as well as organising a trip to Europe.
D.P. is one of the many players who has scooped up a jackpot playing on her mobile device at Zodiac Casino. Some even win on their first spins like R.P. who took home $45,345.00 after making a $1 deposit!
The next jackpot could be won by anyone and D.P. has some advice for you, I believe that when you think and really believe that one-day positive things can happen in your life, then you can make them happen.
All it takes is a simple bet. You could become the next instant millionaire in a matter of minutes. Every day, hundreds of new players are discovering the secret to win the Mega Moolah jackpot. D.P. agrees, I don't look like someone who has won a lot in life, and I didn't believe it, just like you. But you never know what could happen… we don't even know what's going to happen tomorrow morning!
To get you started, we are going to give our readers 80 spins on the Mega Moolah slot game at Zodiac Casino for just $1.
* Some games not available on mobile devices
* Offers may differ if you play on a mobile device or if you reside in the United Kingdom
* Terms and conditions apply – see casino for more information